I have been binge watching Kdrama's on Netflix as of late, since what else is there to do at home after finishing off your errands and your work right? I'm not really a big fan of working out, blame the laggard in me, so I can't really resonate with all those workout videos online which seems to work for others.
But hey, to each his own right? So to keep myself in check, I just opt for other healthy alternatives instead, like taking the stairs as much as I can when I have deliveries to pick up in our condo lobby. So back to all these Kdramas that I have been binge watching on, a common theme amongst all their leads is the pore less and impeccable skin that they have. I'm not sure if they were innately born with such good skin but of course to maintain it they also have to do some work right?
Due to other priorities like sanitation, stacking up on the essentials and disinfecting equipment at home. Our skincare routine has been on the backburner for quite some time now, so read on to know how we can still have that glowing façade despite being indoors most days due to the lockdown still being in place.
1. Cleansing – Cleanse your skin each morning and make sure to remove all makeup or just cleanse again before bedtime. This allows the skin to perform its essential protective and renewal functions well.
Choose the right product for you depending on your skin type, to be honest I was quite experimental with soaps, back in the day that it led me to having breakouts and left unwanted scars on my face which took some time, a couple of peeling sessions and consistent exfoliating to make it lighter. I personally use now the Glycerin Soap (colored black) which is included in the "Face Whitening Care Kit" , of Diana Stalder Skin Care Clinic. According to one article I read, Glycerin soap is gentler on skin than most soaps, making it a good choice for people who have particularly dry or sensitive skin.
2. Exfoliate – Exfoliate at night rather than in the day. Overnight skin is in renewal mode and removing dead skin skin prior to bedtime enhances the skin's function. I personally love using body scrubs as well which I use twice a week to ensure my skin stays soft and smooth 🙂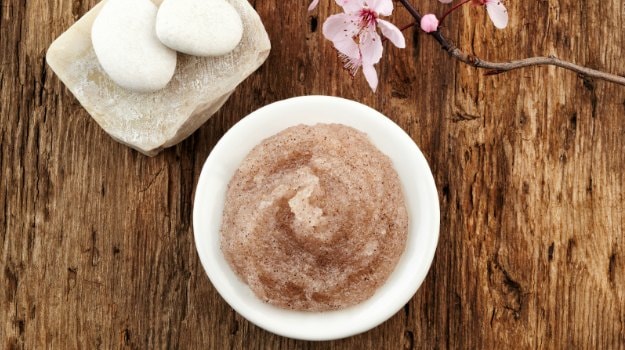 3. Don on Sunscreen – Protect your skin during the day by donning on sun screen to protect yourself from the harmful UV rays of the sun or even the ones that our light fixtures at home emanate. TBH, I wasn't really keen on applying sunscreen before since I thought it was such a hassle to don it on everyday, but lately I have been more mindful of my skincare routine, always donning on sunscreen before my day starts and taking in collagen plus vitamin- c supplements on a daily basis to maintain my skin's youthful glow.

4. Stay hydrated – Drink lots of water, a lot of celebs and friends vouch for this tip. Not only is it good for us as it helps eliminate unwanted toxins from our body but it also helps our skin stay moisturized. I personally add chia seeds to my daily water intake, helps greatly with my constipation issues.
 
That said, just last week we were invited to the Gateway branch of the Diana Stalder skincare clinic wherein we got to experience their signature facial treatment, taste their healthy food servings and try out some of their best selling skincare merchandise sold in their retail outlets and in their Online Accounts. Sharing in here some of the photos we took during the event.
However, I opted not to try their signature facial treatment since everyone was already trying it out so I just opted for the usual mani-pedi + footspa and paraffin wax treatment for my feet which made me so relaxed since the pain on the soles of my feet and legs were alleviated by the stroking massage done to me and the therapeutic effect of the wax itself. It acts like a form of heat therapy and can help increase blood flow, relax muscles, and decrease joint stiffness. Paraffin wax can also minimize muscle spasms and inflammation as well as treat sprains. Cool right?
Diana Stalder center also has a Cafe which offers fresh green salads and cold-pressed all natural juices that are made from premium quality ingredients at Diana Stalder Gateway.
*Note: Safety protocols were all in place as social distancing was strictly implemented as they only allowed one person to book the mani-pedi treatment per hour and for the facial, all their staff were donned in complete PPE gear plus only 3 people were allowed to have their treatments done simultaneously to avoid crowding. We were also tasked to fill out a health declaration form upon entering the premises and subjected to the required temperature check plus upon entering the location, you would be required to step on a machine so that you can wear their disposable surgical shoe covers. Alcohol and sanitizers were also visibly placed in high traffic areas and consistent UV sanitization of the place took place every once in a while.
Location: Gateway Mall, Basement 2, Araneta Center Cubao
Contact Details: (02)351.0299 | +63 917 6218468